Liste 2023
Adam Bilardi

June 12 – 18, 2023
Messe Basel, Hall 1.1

For preview info@exoexo.paris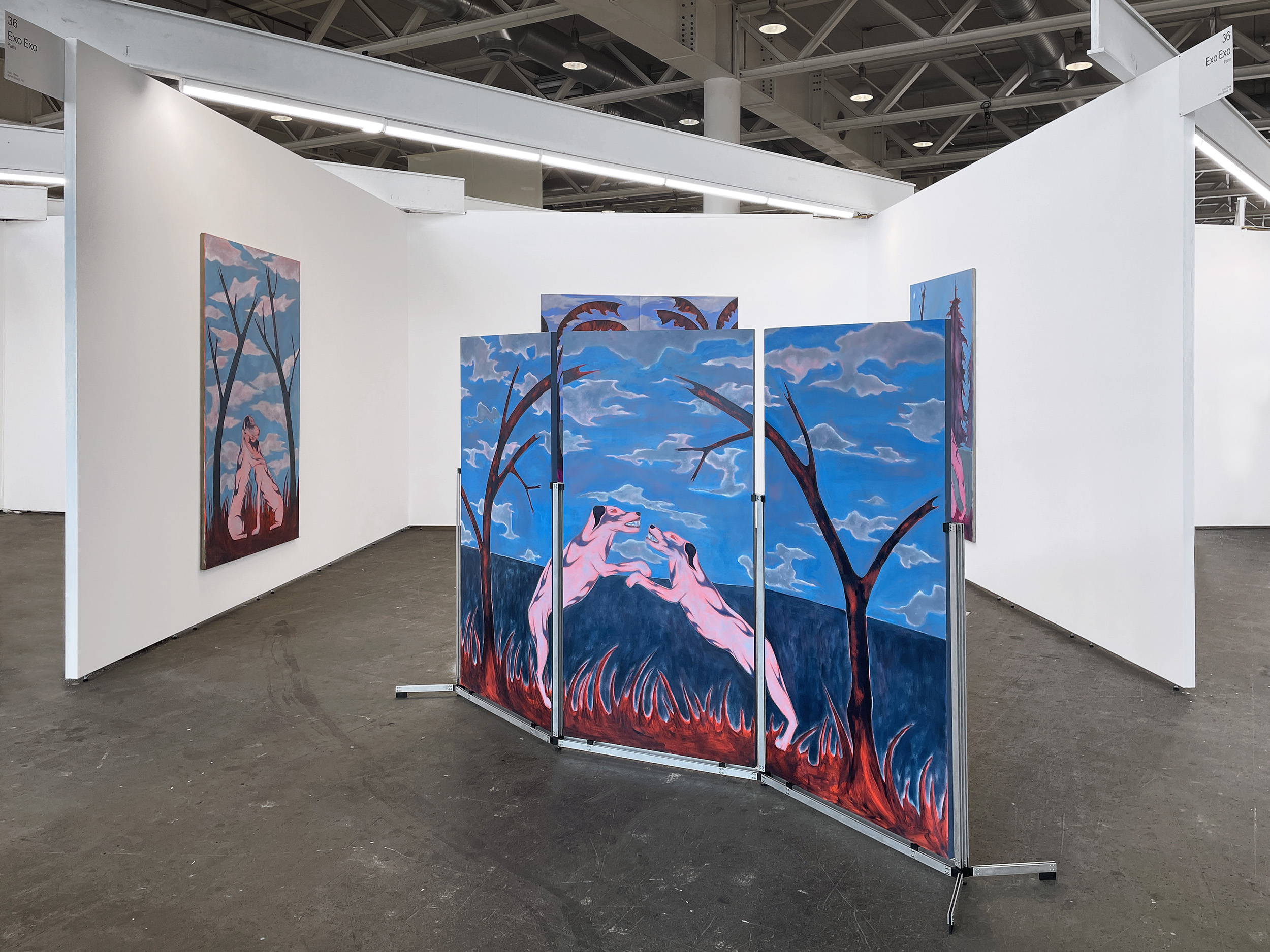 Exo Exo at Liste 2023 with new works by Adam Bilardi
Exo Exo at Liste 2023 with new works by Adam Bilardi
Adam Bilardi
Rien n'est sans tempête (la rencontre), 2023
Oil on wood, aluminium, wood, hardware
166 x 290 x 50 cm

Inquire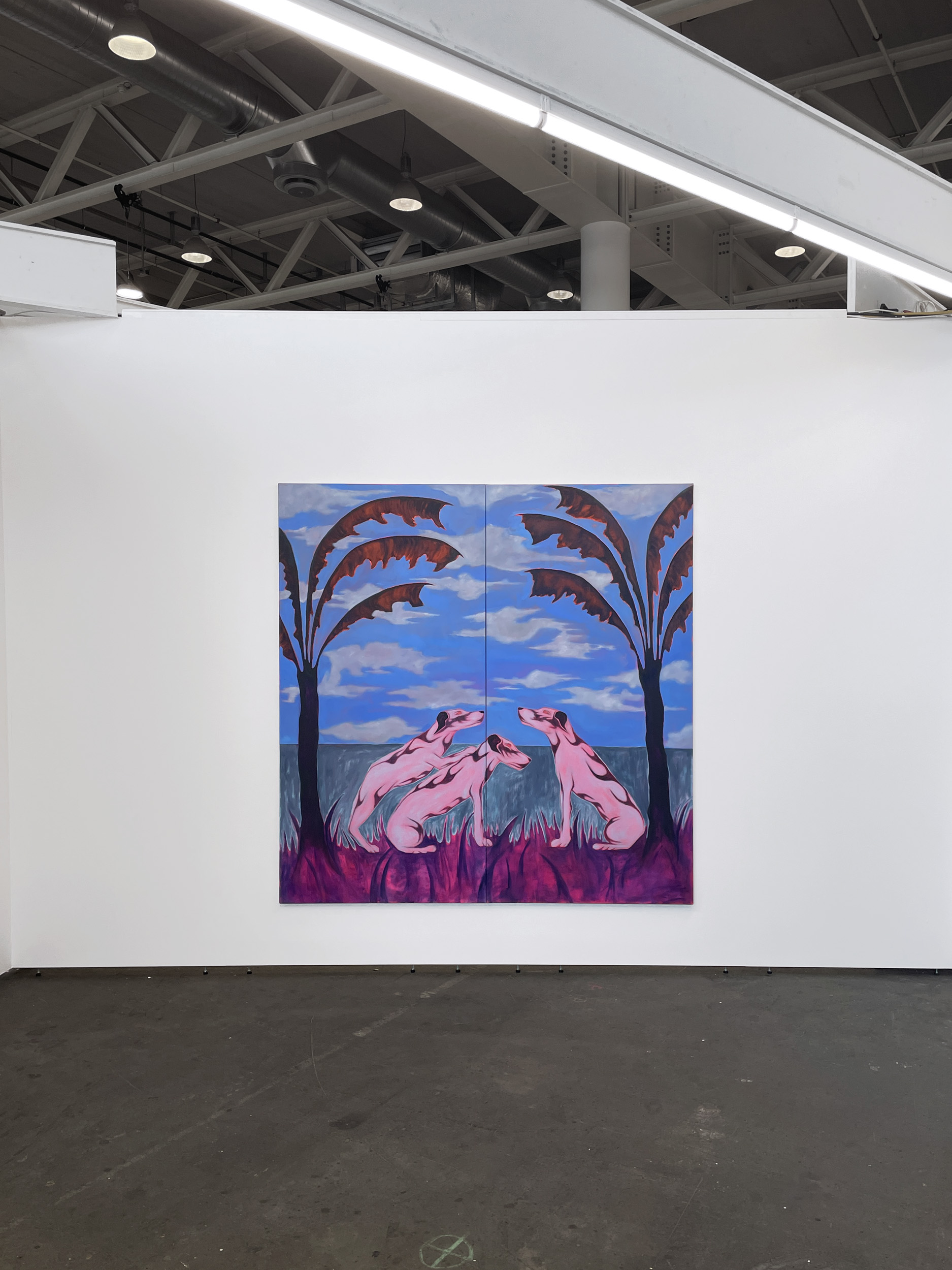 Exo Exo at Liste 2023 with new works by Adam Bilardi
Adam Bilardi
Personne peut se mettre entre nous, 2023
Oil on canvas
195 x 194 cm, diptych

Inquire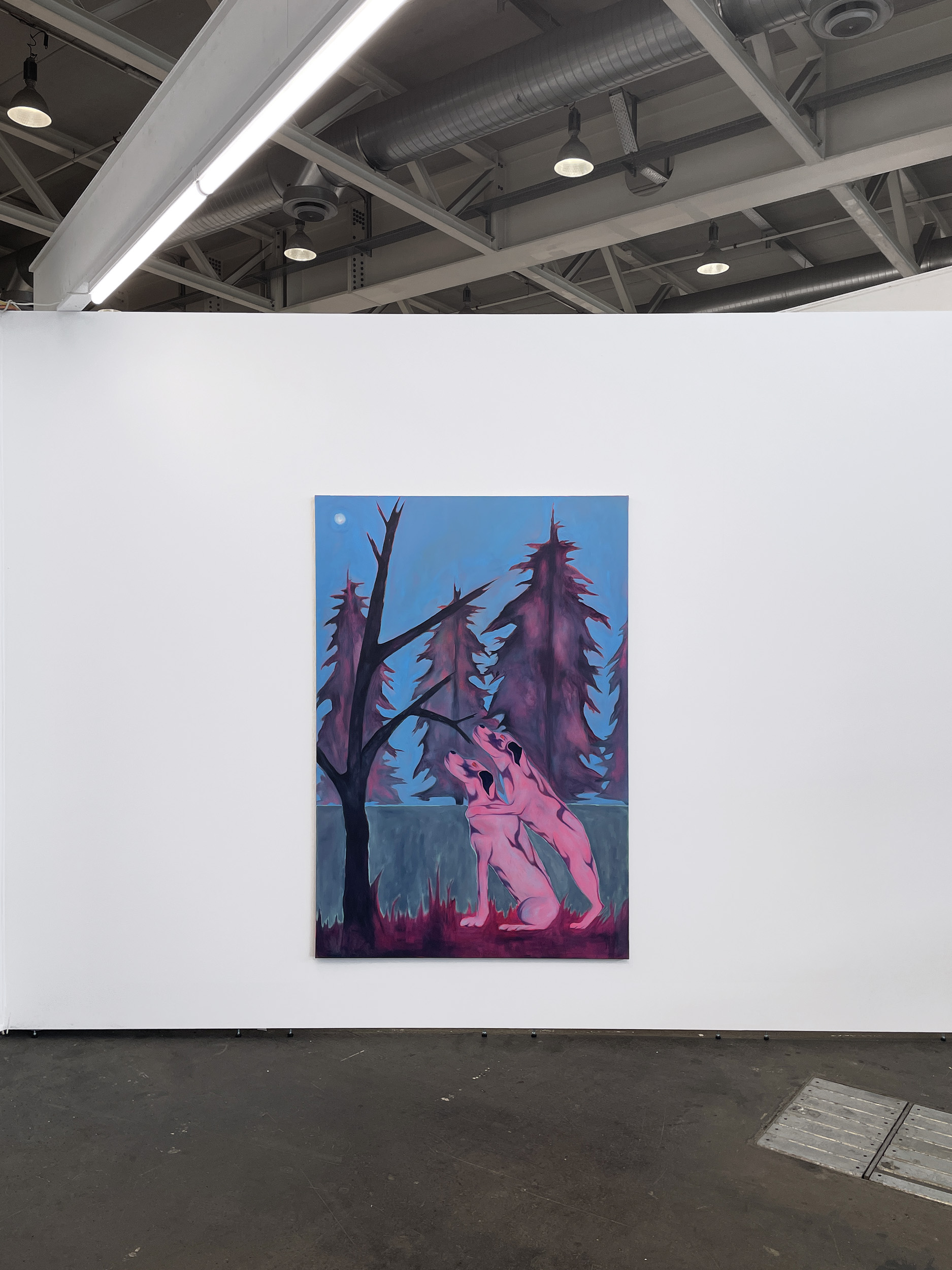 Exo Exo at Liste 2023 with new works by Adam Bilardi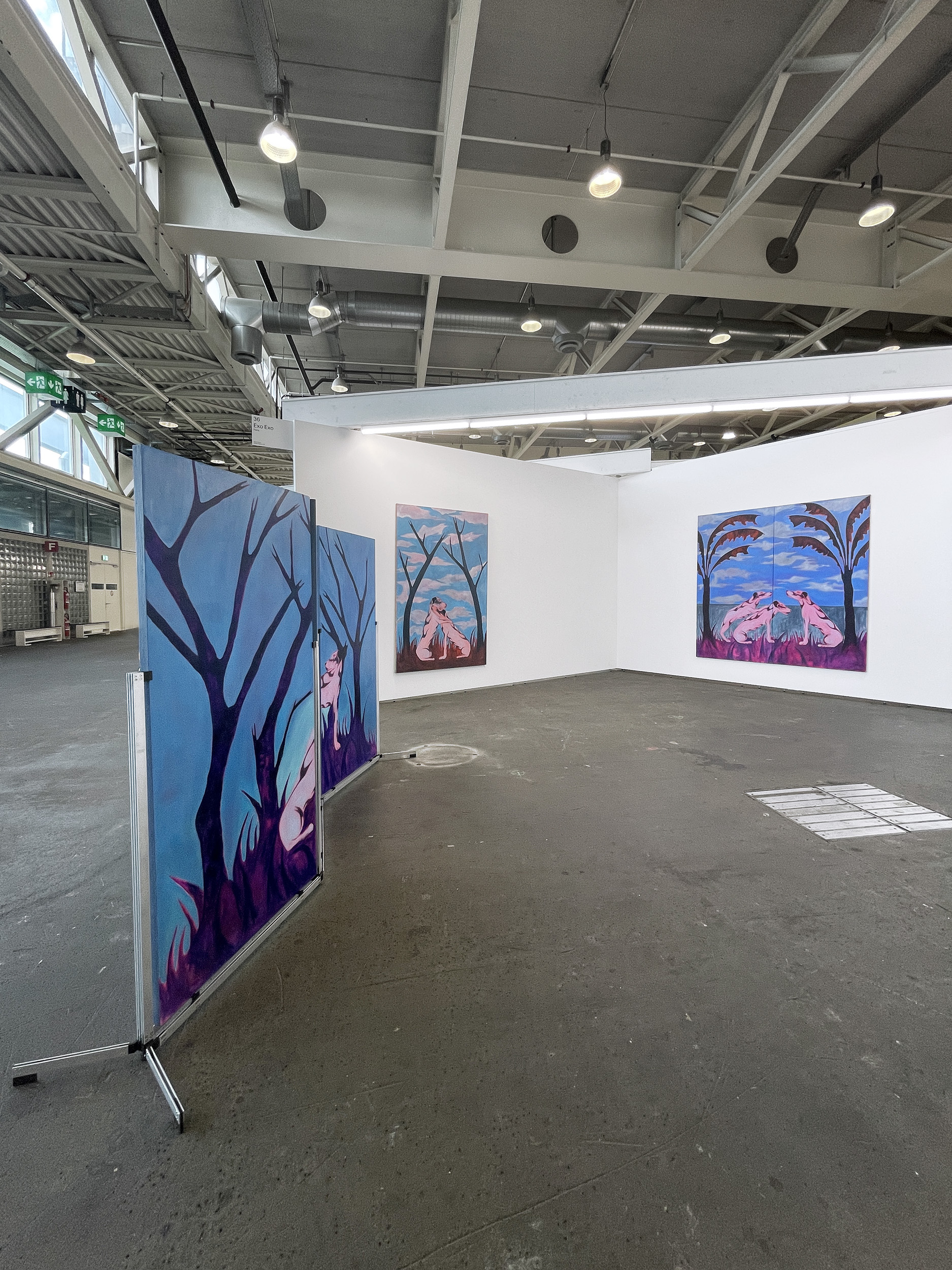 Exo Exo at Liste 2023 with new works by Adam Bilardi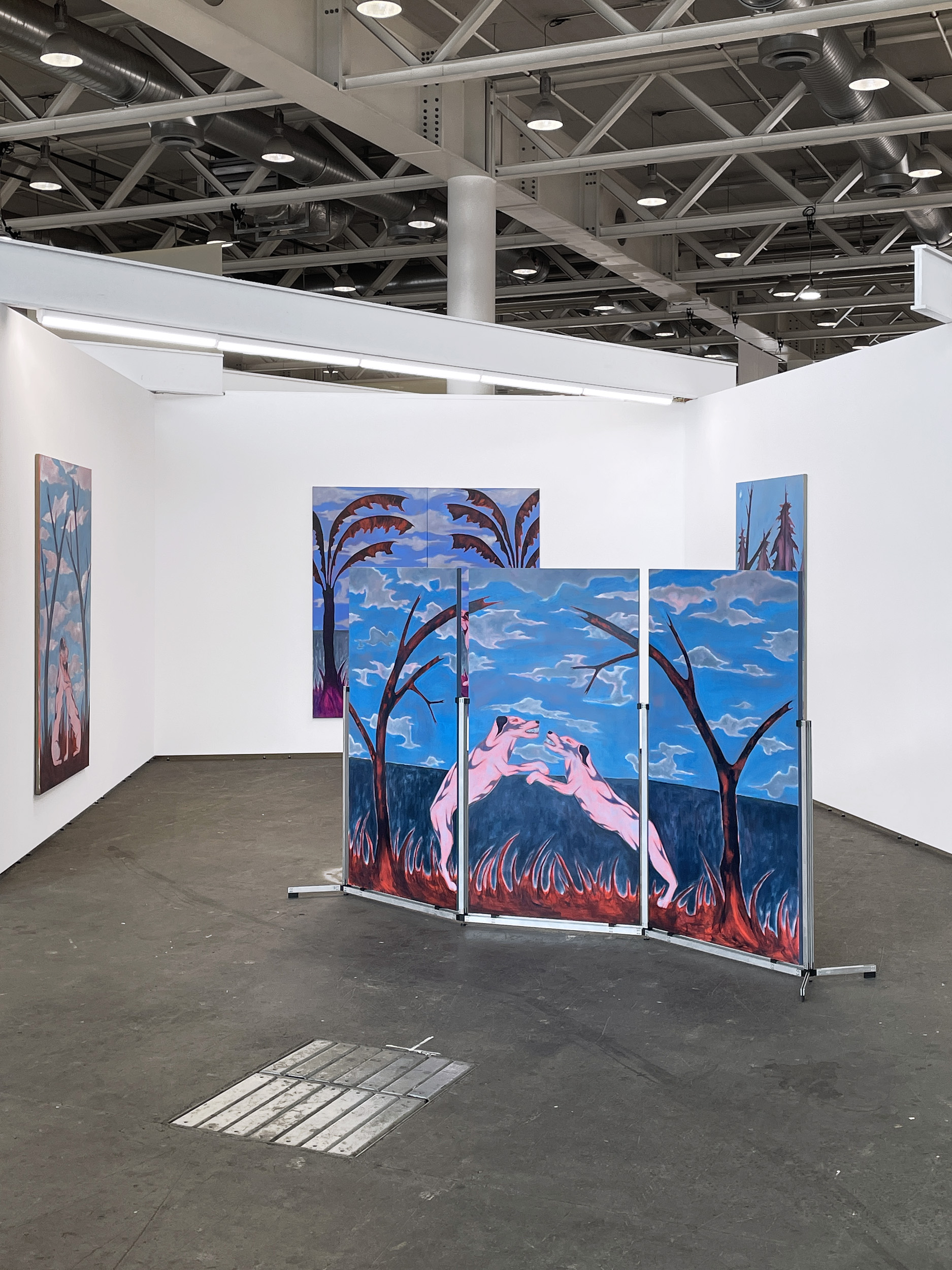 Exo Exo at Liste 2023 with new works by Adam Bilardi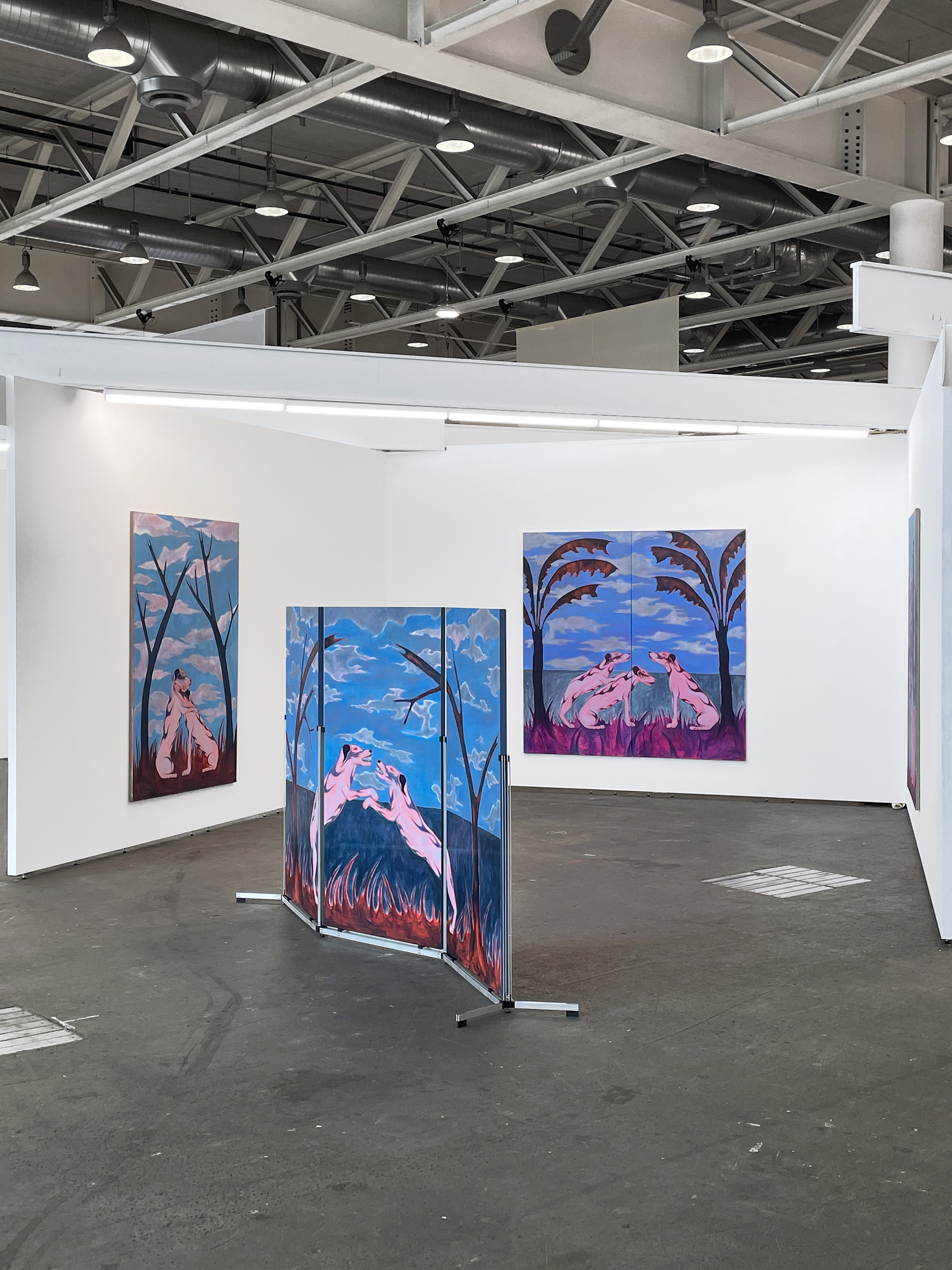 Exo Exo at Liste 2023 with new works by Adam Bilardi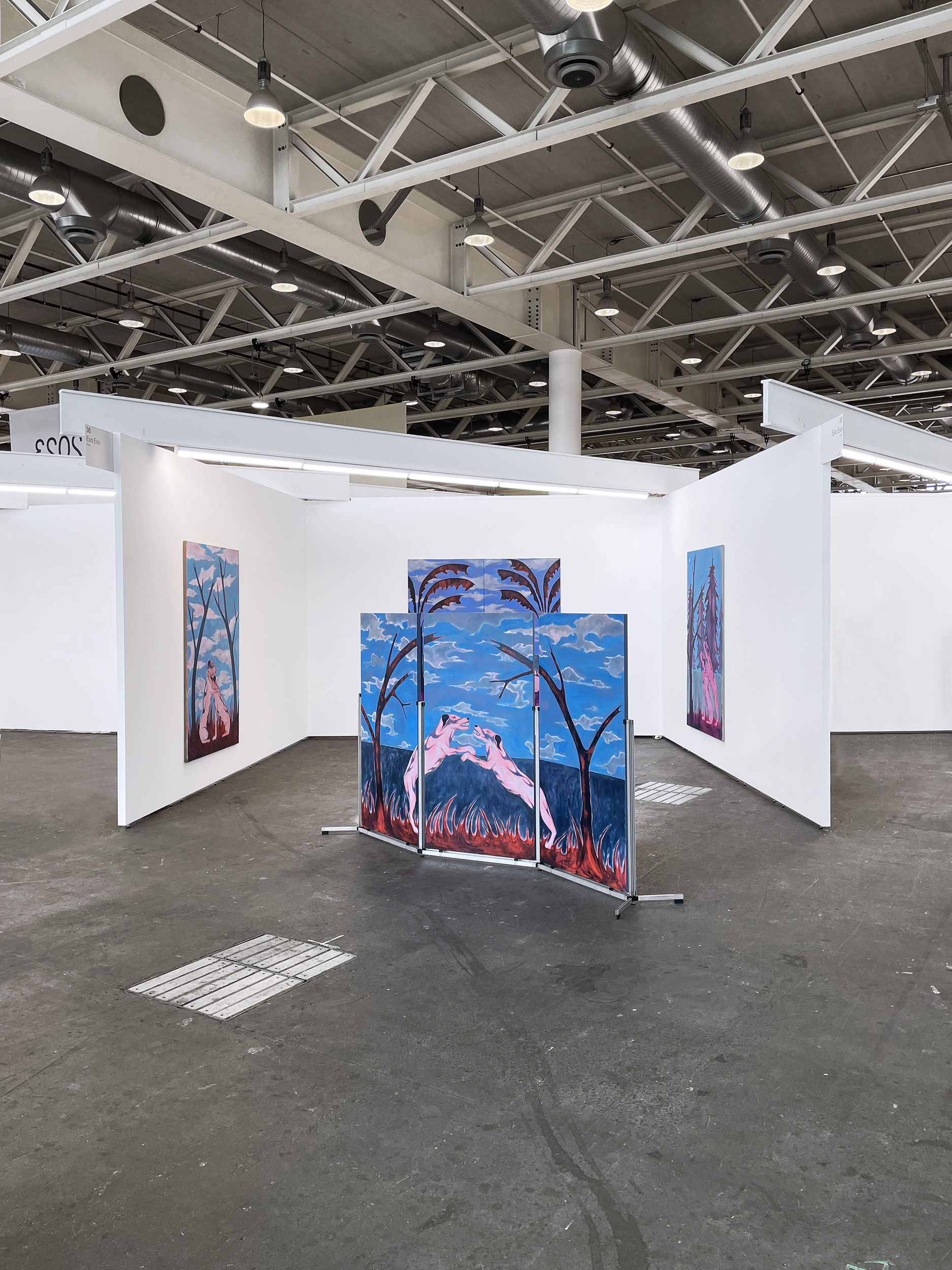 Exo Exo at Liste 2023 with new works by Adam Bilardi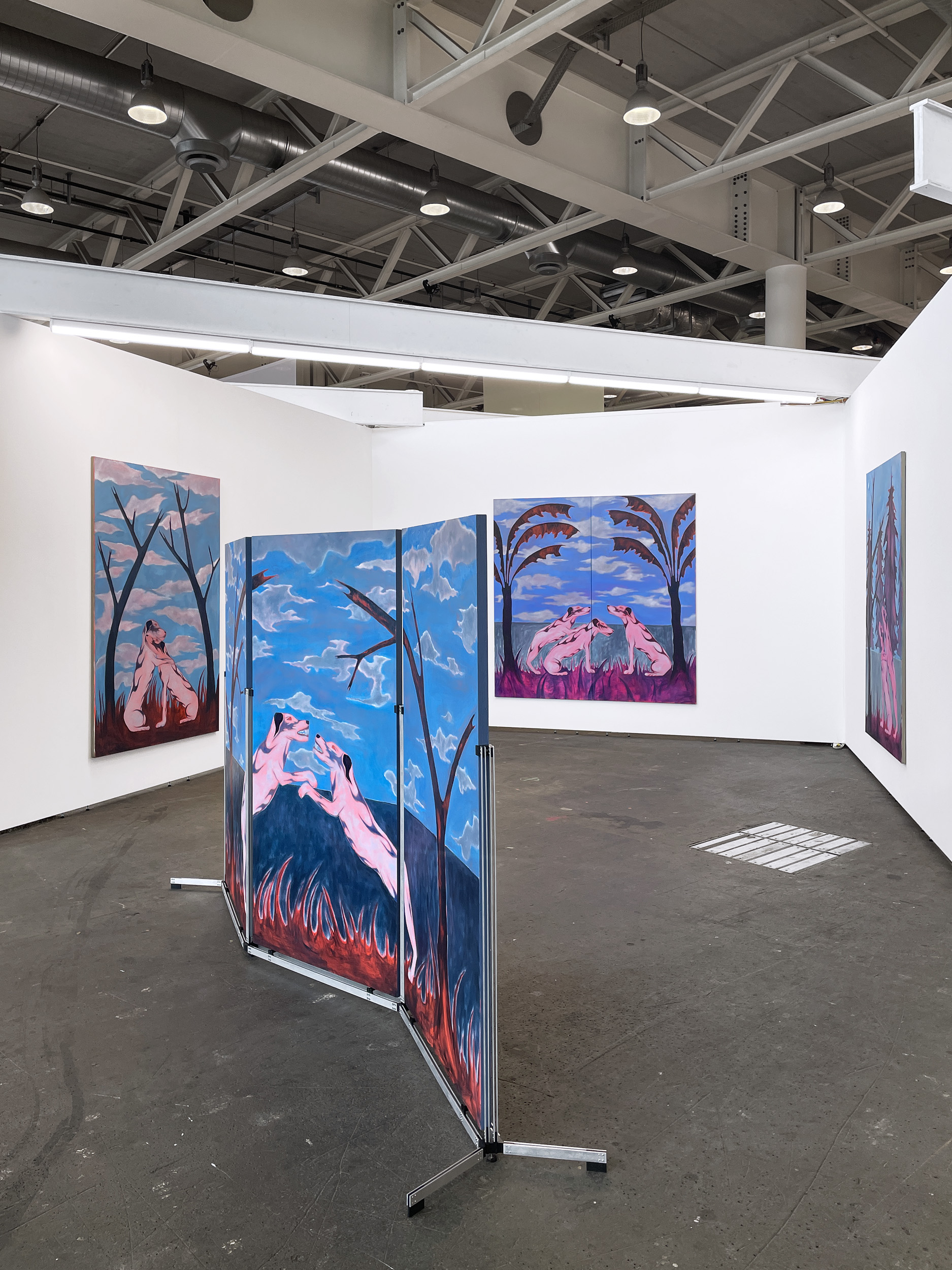 Exo Exo at Liste 2023 with new works by Adam Bilardi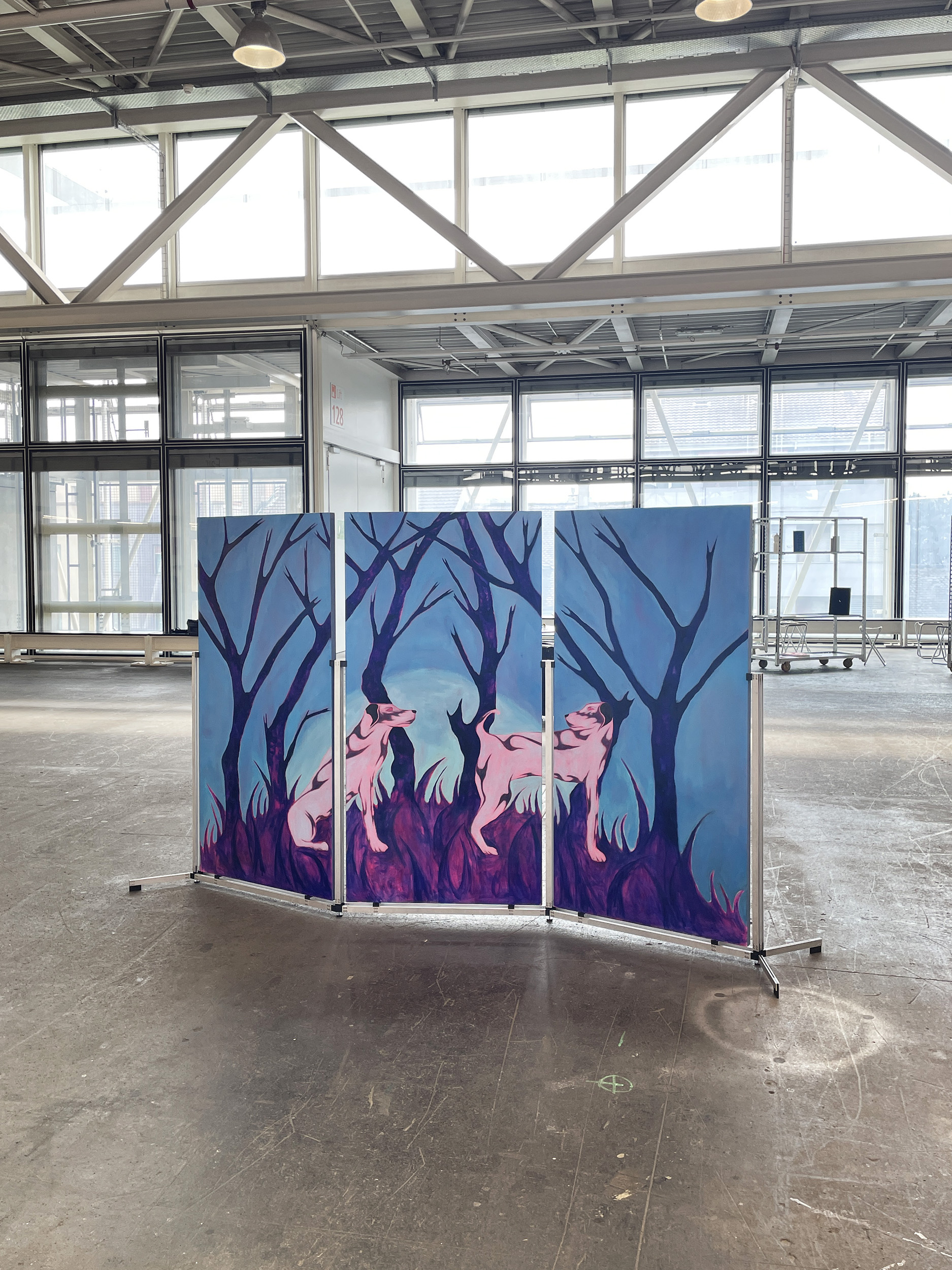 Exo Exo at Liste 2023 with new works by Adam Bilardi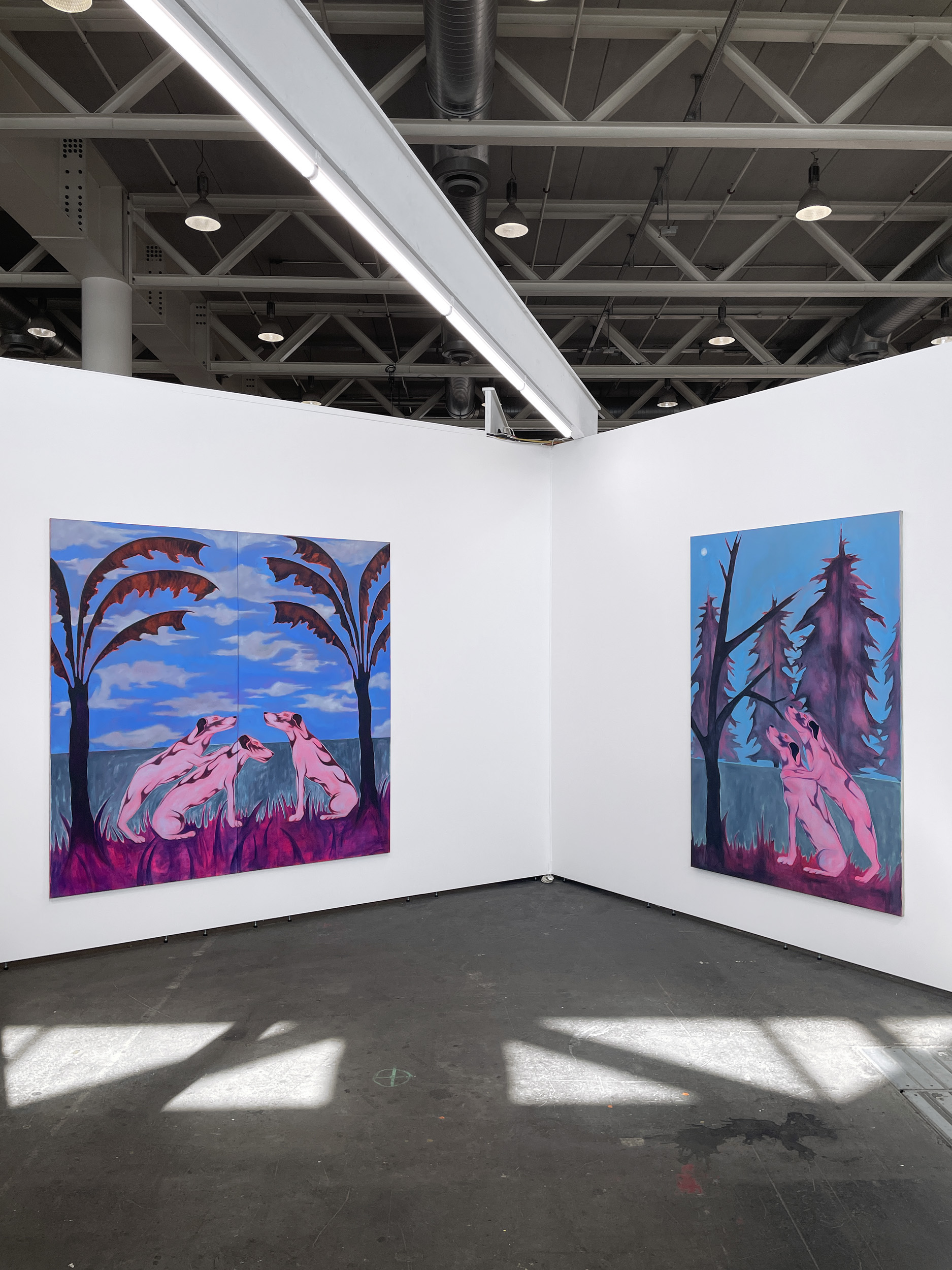 Exo Exo at Liste 2023 with new works by Adam Bilardi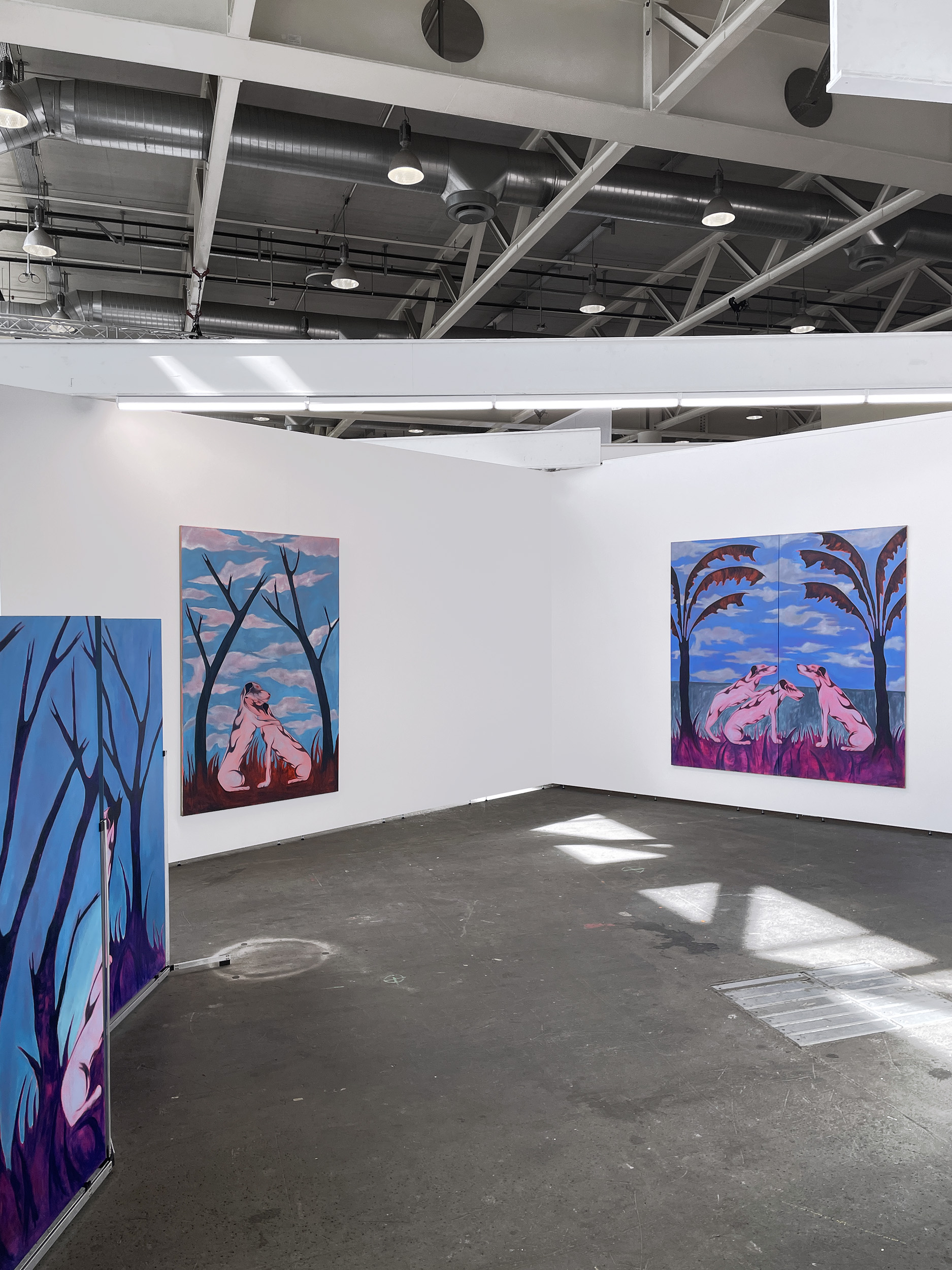 Exo Exo at Liste 2023 with new works by Adam Bilardi
On the occasion of Liste 2023, Exo Exo presents French artist Adam Bilardi. In his new series of works produced for the fair's latest edition, Adam Bilardi surpasses the concept of duality usually at work in his painting with a physical element that shifts, for the first time, his work towards installation. The duality in Adam Bilardi's painting takes several forms. It is first the mirroring effect through the presence of two types of main characters : men and dogs, but also the representation of conflict and attachment and the importance of the dawn and dusk lights which the artist likes to translate in his colour palette.


On Exo Exo's booth, the centerpiece of the presentation is a screen composed of three double sided wooden panels painted on both sides by the artist. One side presents a group of swimmers on a break ready to flirt and cruise in the dunes before sunset and the other side some dogs fighting or cuddling during the night in a set that could be related to the bestiary of the Middle Ages. The artist challenges here the dichotomy in his work by materializing a sculptural form that becomes the theater of his paintings. The screen borrows to the codes of decoration such as the draperies of 'La Dame à la Licorne' and introduces cinematographic references and techniques to the artist's compositions.


The perpectives and the formats of the paintings refer to frames such as in Film. Some figures are cut off or fragmented as if the paintings were a zoom or a screenshot. The story that fascinates Adam Bilardi in his paintings is the story of masculinity. His characters look alike, sometimes multiply and come together as a community. Like a homogenization of the concept of masculinity, each of his male subjects seems to wear the same social mask. All the paintings on the booth are a story-board and follow each other like a representation of the metamorphosis at work in Adam Bilardi's painting, an ode to the in-between, animal and human, violence, domination and tenderness, an homage to the transition.